Welcome to the pages of Rottingdean and Saltdean Lions
Lions Clubs International is the world's largest service club organisation. Its 1.4 million members are dedicated to bettering the quality of life for the handicapped, the poor, the sick and the aged. The motto of Lions Clubs International is "WE SERVE," and Lions live this motto with enthusiasm.
Rottingdean and Saltdean Lions are a service organisation of volunteers who raise funds by organising and staffing local events such as Rottingdean Lions Fayre, Saltdean Gala, a sponsored swim and similar fundraising activities.
The Club helps local communities in a number of ways with every penny raised going direct to good causes.  Not one penny is spent on administration as the Lions Club running costs are funded by our members.  We focus on good deeds and help those who are less fortunate…
Rottingdean & Saltdean Lions Club Charitable Trust Fund No 1001889
For more information about Rottingdean and Saltdean Lions click here
We look forward to your continued support to enable us to help good causes in our area.

Scroll down to see news of our recent events

LATEST NEWS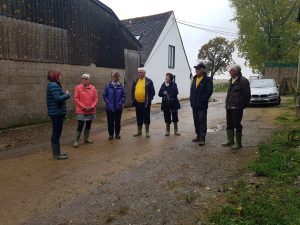 NOVEMBER 2019
Lion President Geoff Rhodes with Lions Arthur Jarvis and Andy Wavell plus their wives visited Jamie's Farm at Lewes where recently a donation of £500 had been made towards the running costs of the farm.  Typically this will keep the bio mass boiler running for three months.  The work done with young disadvantaged people who come to the farm for a week was explained.  We were all impressed with the dedication of the staff and the value of the work done on the farm.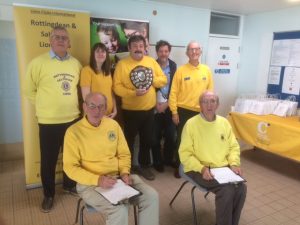 PRIVACY STATEMENT
This privacy statement tells you how we, Rottingdean and Saltdean Lions Club, will process (collect, store and use) the information you provide in a manner compatible with the General Data Protection Regulation (GDPR) and the Data Protection Act (2018).  We will endeavour to keep your information accurate and up to date, and not keep it for longer than is necessary.
All Members of Rottingdean and Saltdean Lions Club who interact with data subjects are responsible for ensuring that this notice is drawn to the data subject's attention and their consent to their processing of their data is secured.
By consenting to this privacy notice you are giving us permission to process your personal data specifically for the purpose identified.
You may withdraw your consent at any time by using the Contact Us option on this website.