Welcome to the pages of Rottingdean and Saltdean Lions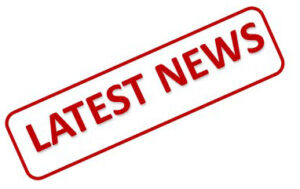 CORONAVIRUS
We have taken the difficult decision to CANCEL both our Fayre in Rottingdean on 13th June and our Gala in Saltdean on 18th July.  We felt this was the best course of action in view of the current uncertainty.
We are however very much around and will try to support any residents in need of assistance at this difficult time, as far as we are able in the light of any government restrictions placed on our members.  If you know anyone who needs urgent help please ask them to get in contact and we will try to help as best we can. Just call us on 03458 339617
Thank you for your support in previous years and we hope to be back with a full set of events in 2021 when we look forward to your support again.
It would be good to have a 'celebration' event if possible when things are back to normal.  Watch our website for details.
Lions Clubs International is the world's largest service club organisation. Its 1.4 million members are dedicated to bettering the quality of life for the handicapped, the poor, the sick and the aged. The motto of Lions Clubs International is "WE SERVE," and Lions live this motto with enthusiasm.
Rottingdean and Saltdean Lions are a service organisation of volunteers who raise funds by organising and staffing local events such as Rottingdean Lions Fayre, Saltdean Gala, a sponsored swim and similar fundraising activities.
The Club helps local communities in a number of ways with every penny raised going direct to good causes.  Not one penny is spent on administration as the Lions Club running costs are funded by our members.  We focus on good deeds and help those who are less fortunate…
Rottingdean & Saltdean Lions Club Charitable Trust Fund No 1001889
For more information about Rottingdean and Saltdean Lions click here
We look forward to your continued support to enable us to help good causes in our area.

Scroll down to see news of our recent events

LATEST NEWS
MARCH 2020
We had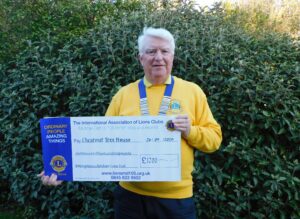 planned to present our portion of the funds  raised from our Swimathon last year to Chestnut Tree House Children's Hospice, but due to current circumstances a presentation has proved impossible. We have therefore posted the cheque to them so that they have our share of the money raised and can put it to good use.
Similarly the presentation of the shield for most money raised, which will go to 23rd Brighton (Rottingdean) Beavers, was cancelled.  That presentation will take place as soon as possible.
FEBRUARY 2020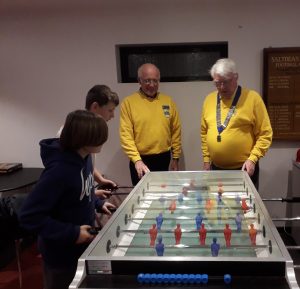 Lion President Geoff Rhodes and Service Chairman Lion Andy Wavell visited the Saltdean & Rottingdean Youth Club to see their new table football game in action.  Members of the Youth Club raised much of the money by running stalls at the Rottingdean Lions Fayre and Lions Saltdean Gala in 2019.  The Lions were pleased to donate the balance of the money needed for the table to be bought.  It is now regularly in use during Youth Club sessions.
DECEMBER 2019
Lion President Geoff Rhodes and Lion Ian Christie were delighted to attend the final of Lions ROAR 2019 at Wakehurst Place in December. They were there to support the teams from three local Primary Schools who had been sponsored by the club. 
Lions ROAR is the Lions education programme that helps release the creativity in every child.  We were delighted that Rudyard Kipling School came third overall and St Margaret's Primary and Saltdean Primary both performed well.  Congratulations to all the teams.
DECEMBER 2019
Lion President Geoff Rhodes accompanied by Lions Andy Wavell and Ian Christie were delighted to present reading books to all pupils in the Reception Class at both Woodingdean Primary School and Saltdean Primary.  The books were chosen by the teachers as being most relevant to the children's development
It was a special treat that Father Christmas made an appearance at Woodingdean.
To see news of all our recent events click here
PRIVACY STATEMENT
This privacy statement tells you how we, Rottingdean and Saltdean Lions Club, will process (collect, store and use) the information you provide in a manner compatible with the General Data Protection Regulation (GDPR) and the Data Protection Act (2018).  We will endeavour to keep your information accurate and up to date, and not keep it for longer than is necessary.
All Members of Rottingdean and Saltdean Lions Club who interact with data subjects are responsible for ensuring that this notice is drawn to the data subject's attention and their consent to their processing of their data is secured.
By consenting to this privacy notice you are giving us permission to process your personal data specifically for the purpose identified.
You may withdraw your consent at any time by using the Contact Us option on this website.