ROTTINGDEAN VILLAGE NEWS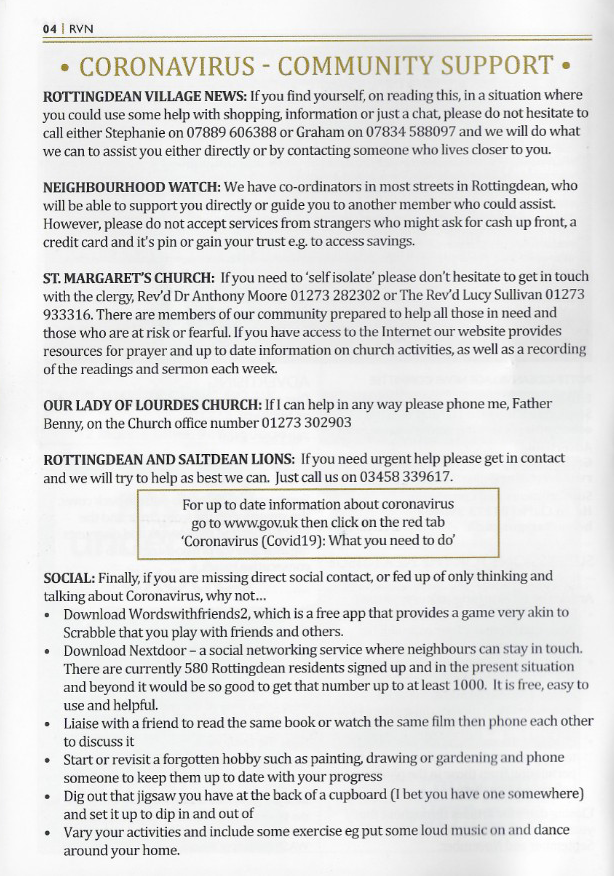 BRIGHTON & HOVE COMMUNITY TRANSPORT FOOD DELIVERY
On Mondays & Thursdays Community Transport will be offering a basic needs food delivery service to those self-isolating in the area.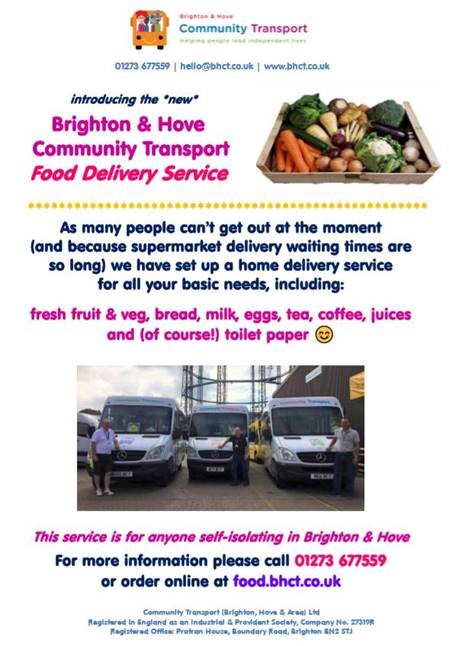 Residents can contact the council directly if they need help to access emergency food during the coronavirus pandemic by filling in an easy to use form online. People can also fill in the form for someone they know who is in this situation and can't get online themselves. The form asks for details of who needs help and what support is required. The information is treated in strictest confidence and used to help people as quickly as possible.
This council service provides referrals to food banks and wider support, as well as the Local Discretionary Social Fund which provides vouchers for supermarket food and white goods.
Please  use the online forms wherever possible to keep the lines free for those who have no alternative.
The emergency help telephone number is 01273 293117.Food Banks and Community Food Hubs
Some of the city's food banks require a referral from an organisation they trust, some you can contact direct.  You can get a referral from the B & H Council using the form above.
FOOD HUB AT JAVA CAFÉ, WOODINGDEAN 
Woodingdean Java Community Hub – WILL DO DELIVERIES  Referral only. Emergency food parcels for people in the Woodingdean area. Contact Dee Simson on 07795 336425 dee.simson@brighton-hove.gov.uk